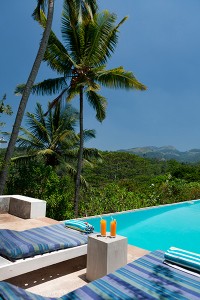 We also have a boutique hotel near Kandy in Sri Lanka. Ellerton is ideally sited for exploring the island.
At 2,400 feet Ellerton combines the best of Sri Lanka's weather. The sun in the day is hot, while the evenings and nights are relatively cool without the stickiness of the coast, nor the distinct chill of the hill country. Set in beautiful gardens, Ellerton has 8 comfortable double bedrooms, all with en-suite facilities.
Ellerton is rated the best hotel in the Kandy district by guests. See Ellerton here.